NEW MEMBERS
If you are thinking about joining us you are most welcome to come along to a social activity, watch one of our business meetings or simply meet for a coffee and a chat with one of our members to chat about what you are looking for and to find out more about what we do.
It is important to know that every penny raised and donated to Lions Clubs from the public goes 100% to the causes for which it is raised. The costs of running the organisation are carried by the members. Being a Lion costs a small amount and Club currently charges £80 per annum per member to cover our costs.
You can always contact us via the "Contact Us" page or telephone 0345 833 9547. We promise to respond within 48 hours.
Our business meetings currently take place at Shirley Royal British Legion, Parkgate, Shirley. Committee meetings can take place in members homes or online. Our socials can be at other local venues.
Please telephone beforehand to visit us.
We are a registered CIO ( Charitable Incorporated Organisation ) number 1189811.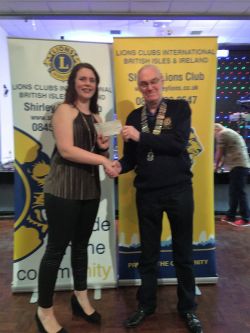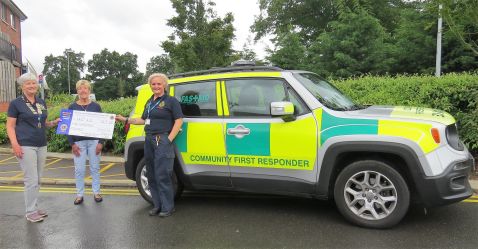 Cheque presentation to Cheque presentation to Fast Aid

Ordinary Magic