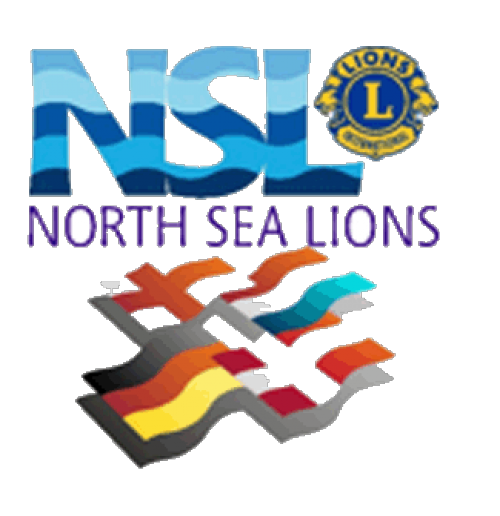 North Sea Lions is a co-operation between 11 Districts in countries that border the North Sea. In the UK it is District 105CW, of which Shirley Lions Club is part.. There are a further 2 Districts from the Netherlands, 3 from Germany and 1 from Denmark. All the clubs donate €80/club and all the clubs in those districts have the opportunity to propose a project. The last UK supported by Retford LC,105E project was the building of 2 new floors on a school in Kenya. The total amount NSL can provide is apx. €38,000.
The District's NSL officers meet once a year in September, the meeting location rotating between the districts. In 2015 the meeting was in Solihull. This is an organisation which now for over 40 years works very smoothly and efficiently. There is a chair and secretary but no treasurer. When money needs to be transferred, the district treasurer transfers it direct to the treasurer of the club that manages the project. It is also hand in hand with a Lions club in the area where the project is. None of the money raised is used to cover any expenses incurred by the officers or running NSL. Districts compensate for cost according to their own rules. The members carry this in the dues they pay annually.
Lion Claire de Jonge-Vors, a member of Shirley Lions, represents the District on the NSL Board.
Some of the projects recently approved:-
— Green power energy for a hospital in Lukulu Distrikt in Zambia NL 110 BN

Building a solar power field to supply energy for a hospital in a remote location.
— "Drop by Drop" Wells for Namibia DE 111 NW.
Project to drill wells with pumps, powered by solar energy.
For more information about North Sea Lions please do look at their Facebook page :-

https://www.facebook.com/NorthSeaLions