BEER FESTIVAL
Shirley Lions, Solihull Lions and Acocks Green Lions held their first ever Beer Festival on Friday 14th September and Saturday 15th September 2018 at the Solihull Royal British Legion, Union Road, Solihull, B91 3DH
This year's festival will be held on Friday 13th September and Saturday 14th September 2019 at Shirley Royal British Legion, Parkgate, Shirley, Solihull.

Beers present in 2018 are listed below and as we start booking the beers for 2019 their details will replace those below:-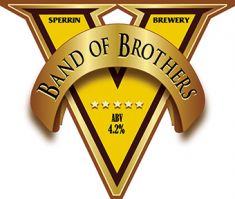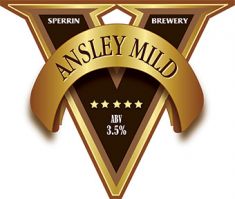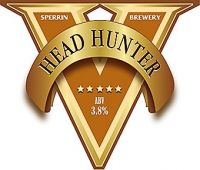 Amazingly hoppy and full flavoured golden An old traditional recipe that develops a smooth Moorish amber ale that has been triple hopped
ale with long tasting smooth, citrus and dark and very Moorish finish. ABV 3.5% with slightly fruity hints and a pleasant dry bittery
and refreshing overtones. A true real ale. mellow finish. Easy drinking. ABV 3.8%
ABV 4.2%
These three beers are supplied by The Sperrin Brewery The Lord Nelson Inn, Birmingham Road, Ansley, Nuneaton.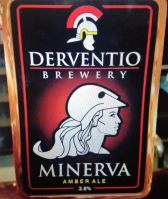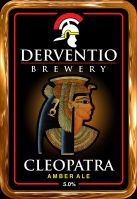 A sour, floral and hoppy heavy English bitter. After a trip to Belgium to eat chocolate and drink beer a seed was
ABV 3.8% sown to produce a fruity beer. After much discussion and reviewing
beers on websites we decided to use an apricot flavouring, but before
this we knew that we wanted a 5% pale beer using First Gold hops. It
was amalgamated to produce this award winning, easy drinking,
glorious beer.
These two beers are supplied by the Derventio Brewery, Darley Abbey, Derby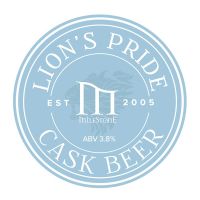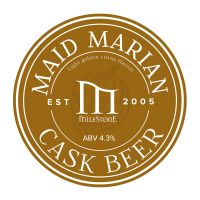 Made from Maris Otter crystal malt with Brewers Gold North Down A light golden citrus flavoured beer and well balanced. ABV 4.3%
hops. A copper coloured bitter beer with a slight hop aroma and a
hint of lemon. ABV 3.8%
These two beers are supplied by the Milestone Brewery, Cromwell, Newark.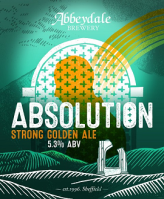 A mid-straw coloured beer with aromas of tropical fruit and mangoes. Golden yellow nectar. Pale barley, crystal malt and oats blend to fill the
The beer is sweet all the way through and is balanced by some palate with flavour. Aromatic hops dance over the tongue for a gentle hop
bitterness at the finish. Flavoursome and fruity with toffee apples finish. Supreme Champion Beer, 2017, at the Great British Beer Festival.
and bananas. A clean tasting beer, sweetish, but not cloyish. ABV 3.8%. Supplied by the Church End Brewery, Nuneaton.
Characteristic hop aromas come from British hops, but this is not too
floral. ABV 5.3% Supplied by the Abbeydale Brewery, Sheffield.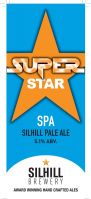 A balanced combination of both malt and hop A golden American IPA that releases grapefruit, A fully hopped golden ale, made with Citra,

flavours. A masterstroke in the blending of hops lemon and tropical fruit zest, brewed using an Mosaic and Chinook hops. ABV 5.1 %
for bitterness with those that bring their own American yeast to give that authentic West Coast
flowery oils to achieve a final finishing aroma that IPA feel and taste. Created with a fusion of Citra
is truly unique. ABV 4.1% Falconers Flight hops. ABV 4.2%
These three beers are supplied by the Silhill Brewery, Oak Farm, Catherine De Barnes, Solihull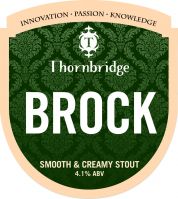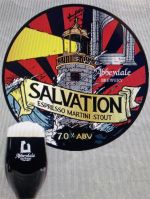 A velvety, dark, smooth and creamy stout with a smoky chocolate A sumptuous stout, oozing coffee and vanilla flavours, layered with
and coffee flavour. ABV 4.1% hints of chocolate and a smooth velvety mouth feel. ABV 7.00%
Supplied by the Thornbridge Brewery, Buxton Road, Bakewell Supplied by the Abbeydale Brewery, Sheffield.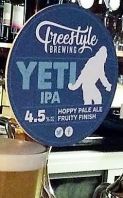 A hoppy pale ale with a fruity finish.
ABV 4.7%
Ciders present were :-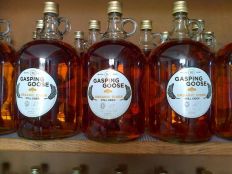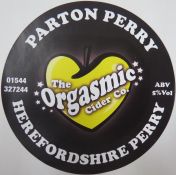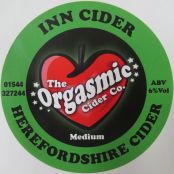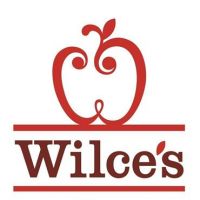 Gasping Goose Cider. A very interesting Parton Perry. A medium dry cider Inn Cider. A medium sweet cider Summer Fruits Cider.A medium
medium dry cider with a real kick from made from real perry pears from from the Orgasmic Company sweet cider with loads of
Newton Court, Newton, Leominster. from the Orgasmic Cider Company Eardisley, near the Welsh border. flavours of berries from Wilce's
ABV 6% Eardisley near the Welsh Border ABV 6% Ciders, Ledbury. ABV 6%
ABV 5%
We are very grateful to the following sponsors as without their help this event would not be possible :-
Andara Travel Limited, Box Trees Farm, Stratford Road, Hockley Heath
C J Bastock Limited, Funeral Directors, 100 Stratford Road, Shirley
Listers Honda, 790-820 Stratford Road, Shirley
Solihull Windows, 374 Stratford Road, Shirley
Wadsworths Solicitors, 325 Stratford Road, Shirley
Horton & Storey, Estate Agents, 179 Stratford Road, Shirley
Silhill Brewery, Oak Farm, Catherine De Barnes
Carrick Travel, 377 Warwick Road, Solihull
Solihull Royal British Legion, Union Road, Solihull
Crown Cars, Argent House, 16 Vulcan Road, Solihull
Carpet King, 14 Boulton Road, Solihull
The Pub and Duckling, 1 Hatchford Brook Road, Solihull
William H Painter, Funeral Directors, 343 Warwick Road, Solihull
Knowle Ale Rooms, 1592 High Street, Knowle