BEER FESTIVAL
Shirley Lions, Solihull Lions and Acocks Green Lions held their first ever Beer Festival on Friday 14th September and Saturday 15th September 2018 at the Solihull Royal British Legion, Union Road, Solihull, B91 3DH where patrons enjoyed two days of locally sourced ales and ciders.
This year's festival will be held on Friday 13th and Saturday 14th September 2019 at Shirley Royal British Legion, Parkgate, Shirley, Solihull, B90 3BQ.
Opening times for both days will be 12.00 noon to 10.00 pm
Entry fee is £10 which will include a souvenir beer glass, programme, entry to raffle and £5 worth of beer tokens.
Advance tickets for the Festival can be obtained from Shirley Royal British Legion.
Please also follow us on Facebook.
Please also follow us on Twitter.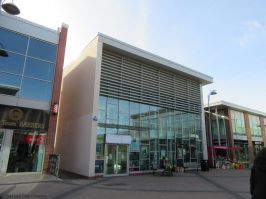 The beers provided will include :-
Sourced locally from the Red Moon Brewery in Holder Road, Yardley, Birmingham.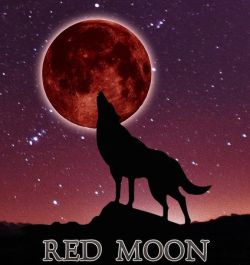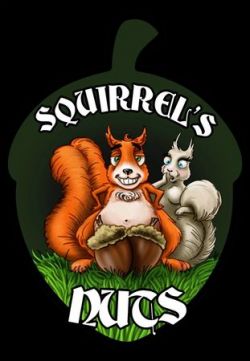 This is a strong, red ale based on a Dakota red recipe with our UK twist. Red colour This oat meal ale will leave you wanting more. With its nutty

and rich malt flavours comes from the use of caramelised rye, which are balanced undertones and light pallet followed by a hoppy taste, it certainly
with the fruity overtones from 'Sorachi ace' hops. 6.6 % ABV. is the squirrel's nuts ! 4.5% ABV
Sourced locally from the Sperrin Brewery in Ansley, Nuneaton, Warwickshire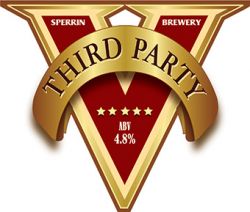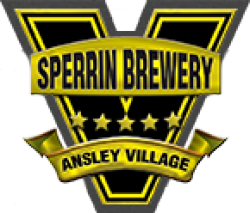 Fantastic malty ale that's ruby in colour with its selected hops, The Sperrin Brewery will also be providing "Ghost" a made
which gives it a floral aroma, as well as hints of fruit and spice. to measure beer, specially for our Festival.
AB 4.8 %.

Sourced locally from the Purity Brewery, Alcester, Warwickshire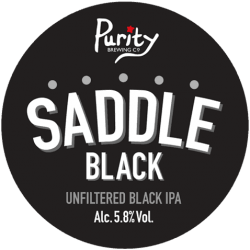 Saddle Black is our gnarly black beer using Pilgrim, Chinook and Cascade hops to help give a full smoky and citrus aroma. The roasted malts used to craft this full flavoured black beer will give a taste of chocolate and espresso, whilst the use the of smoked malt gives saddle black a well-rounded finish. The aromas are a mix of black pepper, deep fruits, orange and spices. The mouthfeel is full bodied and complex with a lingering bitter finish. ABV 5.8% with an IBU 65
From Gwynt Y Ddraig ciders From Dudda's Tun Ciders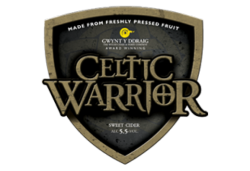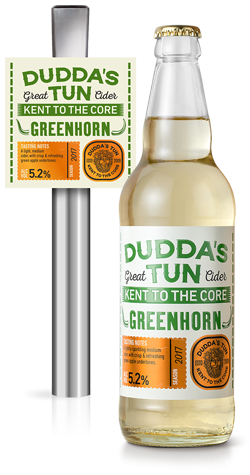 This warrior of a cider is sweet but mighty on flavour. The result A light, medium cider, with crisp and refreshing green apple undertones

is a cider with a full depth of colour and a matured flavour with ABV 5.2%
a smooth, balanced finish. Suitable for vegetarians, vegans and
coeliacs. Contains sulphites. AB 5.5%
From Biddenham Ciders From Thistly Cross Ciders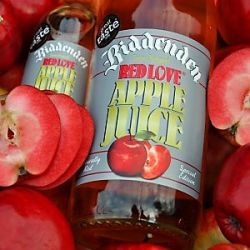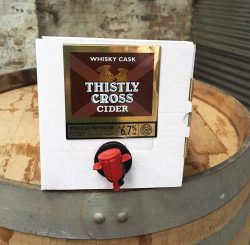 The UK's first commercially available naturally red apple juice Our Whisky-Cask Aged Cider. Matured in ex-Glen Mora
and cider. Made from an apple variety called Red Love®, the (previously Glenglassaugh Distillery) whisky casks this is
special edition apple juice and cider are a vibrant red colour, a dry & subtle cider. Infused with mellow, vanilla oak of the
clear not cloudy and contain no added colourants.Red Love® cask. A refreshing, complex drink to be savoured. AB 6.7%
is a Swiss variety which has been developed over the past 25
years by Markus Kobelt, founder of plant nursery and fruit
growers Lubera. Mr Kobelt, who describes Red Love® as
complex and interesting; a real taste sensation, has cross-pollinated
a range of red-fleshed, sweet and disease resistant apple varieties
to create a naturally red skinned, red fleshed apple with a crisp
and long lasting taste. AB 5.0%
Further details of our beers and ciders will appear here as they are sourced and agreed.
We are very grateful to the following sponsors as without their help this event would not be possible :-
Chamberlains Chartered Surveyors, 210-222 Hagley Road West, Birmingham
Andara Travel Limited, Box Trees Farm, Stratford Road, Hockley Heath
C J Bastock Limited, Funeral Directors, 100 Stratford Road, Shirley
Solihull Windows, 374 Stratford Road, Shirley
Wadsworths Solicitors, 325 Stratford Road, Shirley
Horton & Storey, Estate Agents, 179 Stratford Road, Shirley
Silhill Brewery, Oak Farm, Catherine De Barnes
Carrick Travel, 377 Warwick Road, Solihull

The Pub and Duckling, 1 Hatchford Brook Road, Solihull
William H Painter, Funeral Directors, 343 Warwick Road, Solihull
Knowle Ale Rooms, 1592 High Street, Knowle
TC Cars Ltd, Saxon House, Saxon Way, Fordbridge
The Wilkes Partnership Solicitors, 54 Stratford Road, Shirley, Solihull
Plume Tyres, 343 Stratford Road, Shirley, Solihull
Westley Arms Hotel, Westley Road, Acocks Green, Birmingham
Solihull Moors FC, The ATG Stadium, Damson Parkway, Solihull
Red Moon Brewery, 25 Holder Road, Yardley, Birmingham
Encasa Estate Agency, 57 Warwick Road, Olton Hollow, Solihull