BEER FESTIVAL
THIS YEAR'S BEER FESTIVAL WILL TAKE PLACE ON FRIDAY 15th AND SATURDAY 16th OCTOBER 2021 AT SHIRLEY BRITISH LEGION.
Opening times for both days will be 12.00 noon to 10.30 pm
Entry fee is £10 which will include a souvenir beer glass, programme, entry to raffle and £5 worth of beer tokens.
Advance tickets for the Festival can be obtained from Shirley Royal British Legion.
On both days entertainment will be provided by Ray's Open Mic Performers
Please also follow us on Facebook
Please also follow us on Twitter
Please also follow us on Instagram
Shirley Lions, Solihull Lions and Acocks Green Lions held their second annual Beer Festival on Friday 13th September and Saturday 14th September 2019 at the Shirley British Legion, Parkgate, Shirley, Solihull where patrons enjoyed two days of locally sourced ales and ciders.

Some photos from the 2019 festival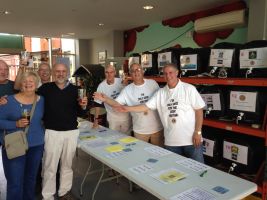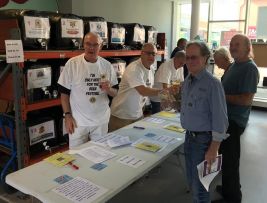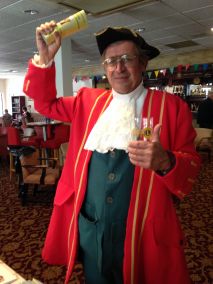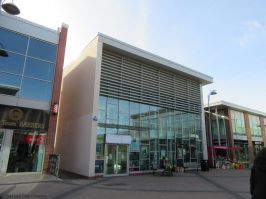 The beers and ciders for 2021 are:
| | | | | |
| --- | --- | --- | --- | --- |
| | BEER | ABV | TASTING NOTES | SPONSORS |
| 1 | Battleaxe, Rudgate Brewery | 4.2% | A deep chestnut traditional best bitter. Bittersweet with complex fruity flavours. | Melvyn Danes Estate Agents |
| 2 | Black Gold, Castle Rock Brewery | 3.8% | A well balanced dark mild ale with some bitterness, full bodied, but not overly sweet. An award-winning mild that delivers a light fresh taste. | Chamberlains Chartered Surveyors |
| 3 | Black Magic, Oakham Ales | 5.0% | A chocolate porter made using Cascade hops, Maris Otter, Caramalt & Parafa malts. Plus 100% pure cacao. | C J Bastock Funeral Directors |
| 4 | Charm Assault, Salopian Brewery | 4.1% | Evokes flavours of apricot, cantaloupe, lychee, peach and grapefruit. The aroma may give a perception of sweetness, but the liberal use of chinook hops adds poise and balance. | Station Fish Bar |
| 5 | Forty Niner, Ringwood Brewery | 4.9% | Named after the 1849 Gold Rush. A golden full bodied malted beer with a light fresh hop bouquet. Rounded malt in the mouth with strong hop balance and a bittersweet finish. | Red Kite Cycles |
| 6 | Goats Milk, Church End Brewery | 3.8% | Golden yellow nectar. Pale barley, crystal malt and oats blend to fill the palate with flavour. Aromatic hops dance over the tongue for a gentle finish. Supreme champion beer at the 2017 Great British Beer Festival. | Lions Clubs International |
| 7 | Halo, Pig Brewery | 4.2% | An angelic pale ale, difficult to find but worth the wait. Light, pale, hoppy and easy drinking. | Shirley Round Table |
| 8 | Hatchford, Hatchford Small Brewing Company | 4.0% | A pale straw, easy drinking pale ale. Light floral aroma and smooth bitterness with a light citrus finish. Unfined - may be hazy. | The Pup and Duckling |
| 9 | Hophead, Dark Star Brewery | 3.8% | Full bodied and full flavoured, Hophead is our mothership. Hoppy and golden with a distinct floral aroma and a mighty elderflower hit from the Cascade hops. | Horton & Storey Estate Agents |
| 10 | Landlord Dark, Timothy Taylor Brewery | 4.3% | Landlord Dark originates from the award-winning Landlord pale but brewed with caramelised sugars to give a rich yet light and drinkable dark ale. It has a fruity, toasted aroma with hints of chocolate, citrus and roasted malts on the tongue. | Oak Tree Mortgages |
| 11 | Mandarin Claw of Death, Abbeydale Brewery | 4.1% | A pale ale with a soft centre but not orange flavoured. Unlike boards ducks do hit back. Chuck Norris has need for Lauter Tuns | Wadsworths Solicitors |
| 12 | Phantasm, Acorn Brewery | 4.5% | Very pale-yellow ale, well hopped with New Zealand hops to give citrusy pine like aromas. | Wadsworths Solicitors |
| 13 | Pilgrim, Abbeydale Brewery | 5.0% | This pumpkin spiced ale is fragrant, full bodied and flavoursome, with a lightly bitter finish. A classic combination of autumnal spices creates a cosy yet refreshing golden ale. | Plume Tyres |
| 14 | Silver King, Ossett Brewery | 4.3% | A simple combination of pale malted American Cascade hops results in a crisp dry and refreshing pale ale with an aroma of citrus fruit and balanced bitterness. An SIBA national champion. | The Two Mugs |
| 15 | Three Lions, Silhill Brewery | 4.1% | A subtle combination of malt and hop flavour with its own distinctive aroma. A bitter to enjoy blending the biterness of the hops with the addition of flowery oils. | Acocks Green, Shirley & Solihull Lions |
| 16 | White Dwarf, Oakham Ales | 4.3% | A golden pale ale made with Pioneer, Challenger and Cascade hops, plus Maris Otter and wheat malt. | Solihull Windows |
| 17 | White Rat, Rat Brewery | 4.0% | This very pale, hoppy ale is made from low colour malt. A combination of Cascade, Columbus and Amarillo hops produce an intensely aromatic and resinous finish. | William H Painter Funeral Directors |
| 18 | From Russia with love, Silhill Brewery | 4.2% | An IPA James Bond himself would approve but not to be taken shaken or stirred. A West Coast American style IPA with plenty of fruit content. Would Miss Moneypenny approve? Why not try it and see for yourself. | Silhill Brewery |
| 19 | Temple, Froth Blowers Brewery | 4.4% | Deliberately designed to reflect the former "proper qualities of Burton style beers", meaning that pale and crystal malt are combined with British hops and necessary salts at a medium strength to achieve a complex amber beer. | The Shaking Hand |
| 20 | Thistly Cross Whisky Cider, Thistly Cross Cider Company | 6.9% | Our whisky-cask aged cider. Matured in ex-Glen Mora Distillery whisky casks, this is a dry and subtle cider. Infused with mellow vanilla oak of the cask. A refreshing complex drink to be savoured. | |
| 21 | Mango Cider, Lilley's Cider Company | 4.0% | An aromatic sweet cider expertly blended with exotic mango to create a mouth-watering tropical flavour | |
| 22 | Lemon and Lime Cider, Lilley's Cider Company | 4.0% | A refreshing blend of tangy citrus fruits and crisp Somerset cider to awaken your taste buds. | |
| 23 | Peach Cider, Lilley's Cider Company | 4.0% | Like biting into a juicy ripe peach, sweet and full of flavour. | |
| 24 | Rhubarb Cider, Lilley's Cider Company | 4.0% | We have expertly blended our crisp Somerset cider and tangy rhubarb to make this taste sensation. Sweet and full of rhubarb with a tart edge to it. | |
| 25 | Somerset Scrumpy Dry, Lilley's Cider Company | 6.0% | A rich and fruity rustic cider bursting with apple flavour. | |
| 26 | Pickled Parrot Cider, Lilley's Cider Company | 6.0% | This traditional Perry is naturally cloudy and full of flavour. It is of medium sweetness with just a hint of acidity making it smooth and well balanced. | |
| 27 | Red Rabbit Cider, Lilley's Cider Company | 6.0% | A rich and rustic cider. Cloudy and medium dry. | |
| 28 | Elderflower Cider, Lilley's Cider Company | 4.0% | Crisp Somerset Cider infused with heavenly elderflower which creates this luxuriously delicate cider. Floral hints above the apple notes give it a unique taste. | |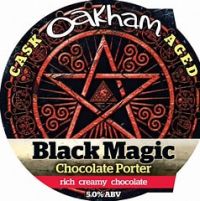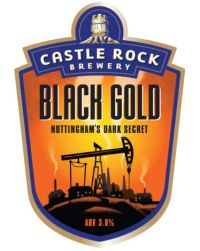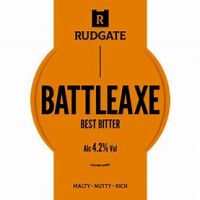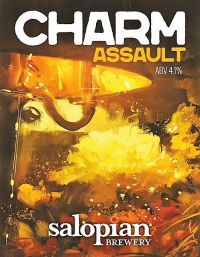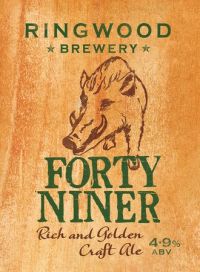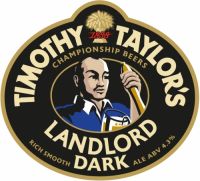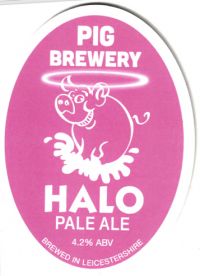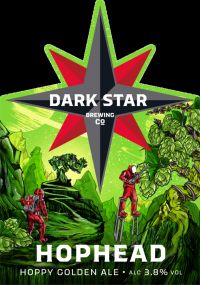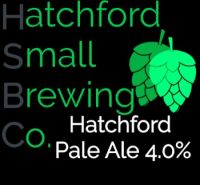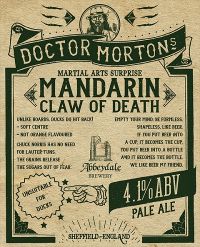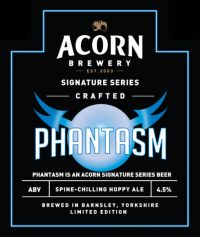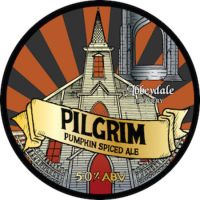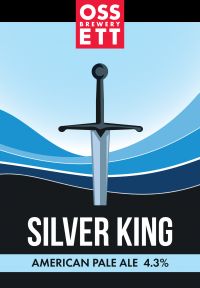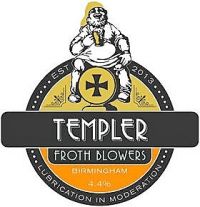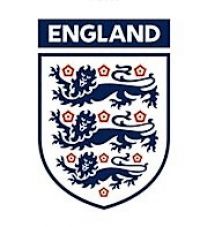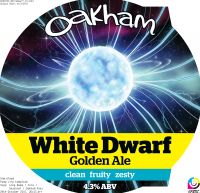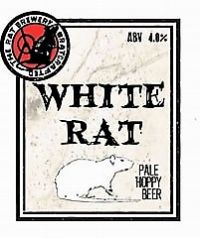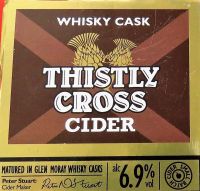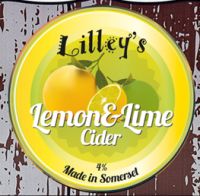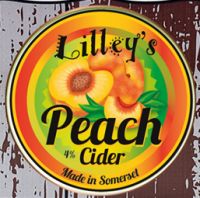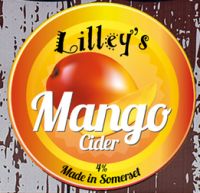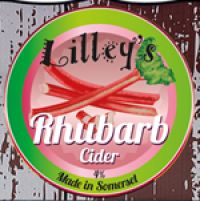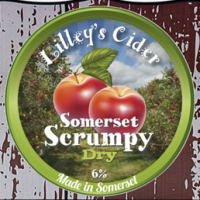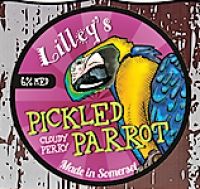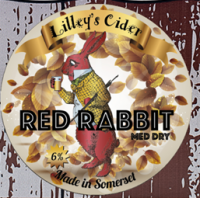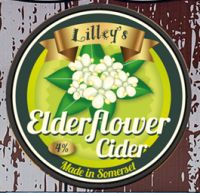 We were very grateful to the following sponsors as without their help this event would not be possible :-
Chamberlains Chartered Surveyors, 210-222 Hagley Road West, Birmingham
C J Bastock Limited, Funeral Directors, 100 Stratford Road, Shirley, Solihull
Solihull Windows, 374 Stratford Road, Shirley, Solihull
Wadsworths Solicitors, 325 Stratford Road, Shirley, Solihull
Horton & Storey, Estate Agents, 179 Stratford Road, Shirley, Solihull
Silhill Brewery, Oak Farm, Catherine De Barnes, Solihull
The Pub and Duckling, 1 Hatchford Brook Road, Solihull
William H Painter, Funeral Directors, 343 Warwick Road, Solihull
Plume Tyres, 343 Stratford Road, Shirley, Solihull
Melvyn Danes Estate Agents, 385 Stratford Road, Shirley, Solihull
Oak Tree Mortgages, 372 Stratford Road, Shirley, Solihull
Station Fish Bar, 341 Haslucks Green Road, Shirley, Solihull
Red Kite Cycles, 2 - 4 Union Road, Shirley, Solihull
The Shaking Hand, Unit 24 Parkgate, Shirley, Solihull
The Two Mugs, 126 Haslucks Green Road, Shirley, Solihull