Activities
On this page you will find details of the Casino Night, Easter Collection, Race Night, Shirley Pensioner's New Year Party, Message in a Bottle, Used Spectacles Collection and Medic Alert.
Charity Fashion Show
A new venture for us this year was to host a charity fashion show. The event took place at Vaughans Club, 1239 Stratford Road, Hall Green, Birmingham B28 9AA on Thursday 2nd March. The clothes were provided by SOS Charity Fashion Shows who displayed and sold a complete range of fashion clothing. The lady members of the club bravely volunteered to do the modelling and £500 was raised for club funds.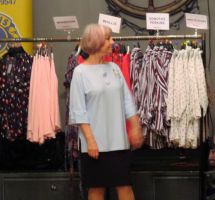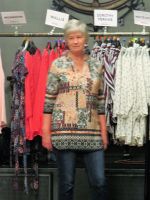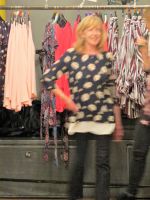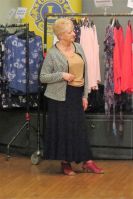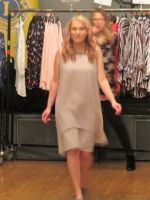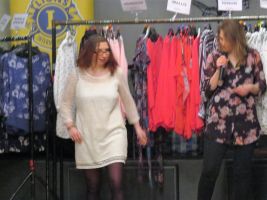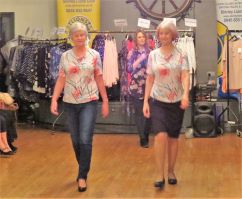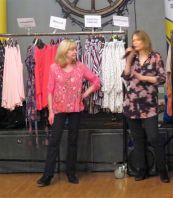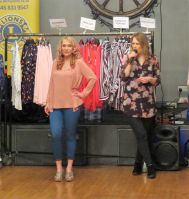 Casino Night
Casino Night Friday saw a very successful Casino Night at the Shirley Social Club where despite a damp and cold evening, approaching 100 Lions, partners and friends enjoyed an evening of fun and fellowship as well as losing a few bob on the tables. The event raised £1,400 which was shared equally between Troop Aid and St Basil's.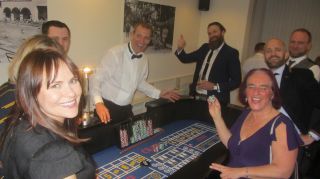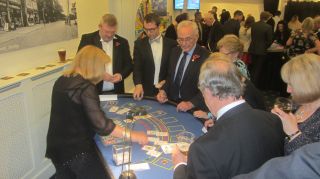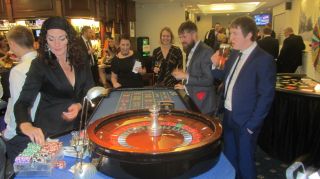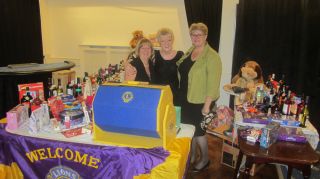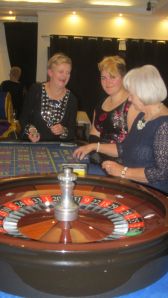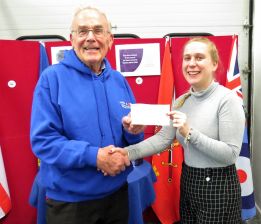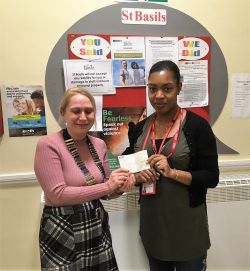 Easter collection
This year's Easter collection took place at Sainsbury's Maypole Store where the magnificent sum of £600 was collected. The beneficiary of the collection was Troop Aid who have duly been presented with a cheque for this amount.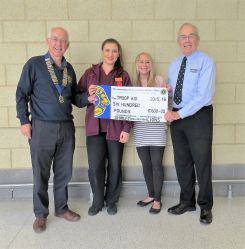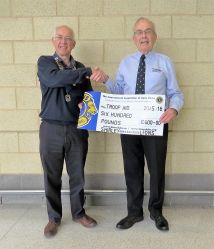 Race Night
Last year's Race Night took place at the Shirley Social Club, 135 Marshall Lake Road, Shirley, on Friday 11th May when nearly 100 Lions, their families and friends enjoyed a grand evening of fun and fellowship whilst a few even managed to win a few bob on the races! The proceeds raised from the event amounted to £1,324, some of which will be going to St Basil's with the remained to various Lions charities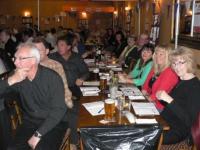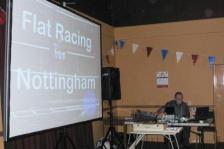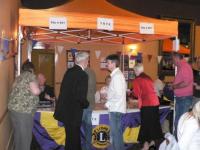 Shirley Pensioner's New Year Party
This year's party was held on Saturday 11th January 2020 when approaching 200 Shirley pensioners enjoyed an afternoon of good food, good company and good entertainment at the Shirley Community Centre. The format of the party was that things started off at 1.00 p.m. with a traditional fish and chips meal. Thereafter the entertainment commenced with singer Natalie Nightingale. To give Natalie a break a couple of games of Bingo were run and members of Shirley Lions put on a couple of their infamous sketches. Natalie then entertained us again until the afternoon concluded with the drawing of the Grand Raffle at approximately 4.00 p.m. Next year's party will take place on Saturday 9th January 2021 at the Shirley Community Centre starting at 1.00 pm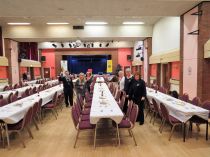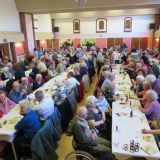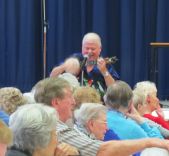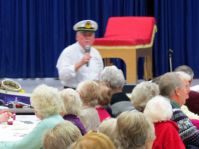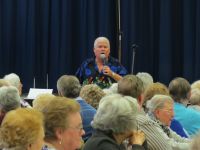 Message in a Bottle

The Lions Message in a Bottle scheme is a simple idea designed to encourage people to keep their personal and medical details on a standard form and in a common location - the fridge so that if the emergency services are called out to your home they can find useful information on your medication and who to contact for you in case of an emergency. This can save vital minutes in getting you or your loved one the right treatment. Whilst it is focused on vunerable people in our community, anyone can have an accident at home, so this scheme can benefit anyone, including you. Simply complete the details on the form, put it in the bottle and place in the door compartment of your fridge. The Emergency Services will know to look for it in the event of being called to your home as they will be alerted by the two special Green Emergency/Green Cross stickers on the fridge door and inside your front door.
Bottles are free of charge and are available throughout Shirley at the following locations
Shirley Community Centre Stratford Road, Shirley Clinic Stratford Raod, The Park Surgery, Shirley Methodist Church, The Bridge Church, Grafton Road Medical Centre, Shirley Medical Centre Union Road, Dickens Heath Medical Centre, Jacey Road Medical Centre, Northbrook Pharmacy, Tanworth Lane Medical Centre, Monkspath Medical Centre, Haslucks Green Surgery or from your District Nurse.
Full details are available at http://lionsclubs.co/Public/lions-message-in-a-bottle
For further information or to request a bottle please contact Lion Helen Sargent on 0345 833 9547. Calls to this number will be charged at a local call rate.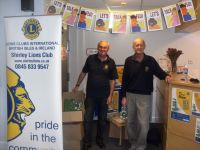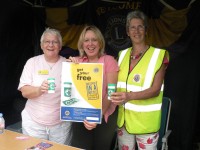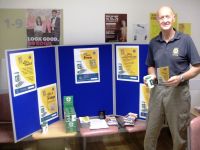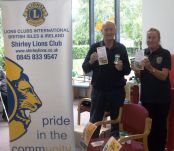 Used spectacles

Over the past 16 years and up to the year ending 30th June 2017 Shirley Lions had collected 95,636 pairs of old, used or broken spectacles. For the year commencing 1st July 2017 up to 30th May 2018 a further 3,400 have been collected. These are repaired, sorted and graded before being shipped out to third world countries where they are able to make such a difference to someone's sight. We are now extending this scheme by collecting old, used or broken hearing aids and so far have 89 ready for shipment. To donate your old spectacles or hearing aids please contact Lion Mary Hanson on 0345 833 9547. Alternately spectacles can be dropped off at the following collection points in and around Shirley: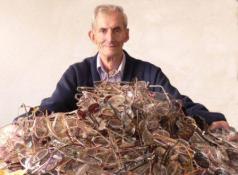 Opticians - Boots, Pikes, Sims, Waddams and Direct Specs
Libraries - Shirley, Hall Green and Dickens Heath
GPs - Haslucks Sugery and Shirley Clinic
Community Centres - Shirley and Dickens Heath
Schools - Haslucks Green, Burman, Cranmore, Widney, Shirley Heath and Lady of the Wayside
Medic Alert

Medic Alert is the only non-profit making, registered charity providing a life-saving identification system for individuals with hidden medical conditions and allergies. This takes the form of body-worn bracelets or necklets (known as Medic Alert Emblems) bearing the Medic Alert symbol on the disc and supported by a 24-hour emergency telephone service. Each member receives an Emblem that is engraved with the wearer's main medical condition(s) or vital details, a personal ID number and a 24-hour emergency telephone number that can access their details from anywhere in the world in over 100 languages. Shirley Lions Club actively supports and promotes the organisation within the community and where possible provides people on limited income with sponsorship towards membership. For further information please contact Lion Mary Hanson on 0345 833 9547.