Activities
On this page you will find details of some past activities of Shirley Lions - the Charity Fashion Show, Casino Night, Race Night, Katie's Garden and World Sight Day
Charity Fashion Show
The event took place at Vaughans Club, 1239 Stratford Road, Hall Green, Birmingham B28 9AA on Thursday 2nd March. The clothes were provided by SOS Charity Fashion Shows who displayed and sold a complete range of fashion clothing. The lady members of the club bravely volunteered to do the modelling and £500 was raised for club funds.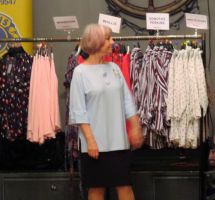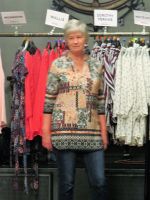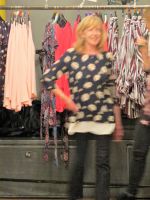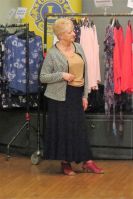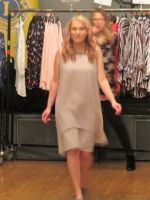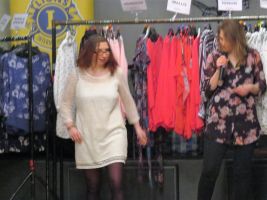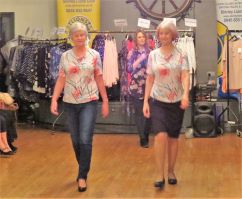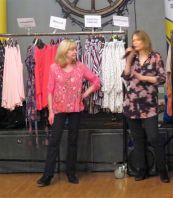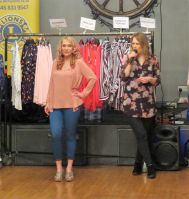 Casino Night
Casino Night saw a very successful Casino Night at the Shirley Social Club where despite a damp and cold evening, approaching 100 Lions, partners and friends enjoyed an evening of fun and fellowship as well as losing a few bob on the tables. The event raised £1,400 which was shared equally between Troop Aid and St Basil's.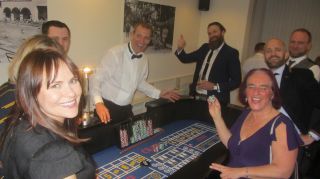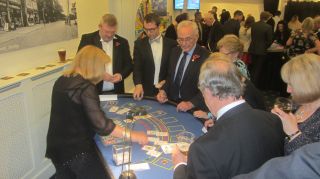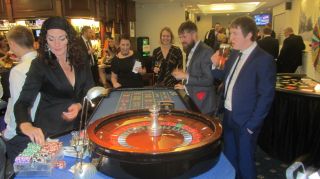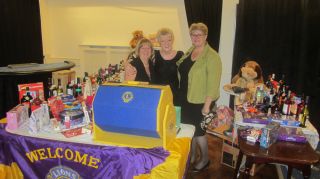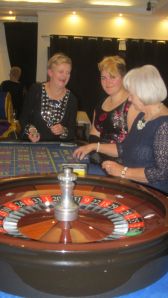 Race Night
Last year's Race Night took place at the Shirley Social Club, 135 Marshall Lake Road, Shirley, on Friday 11th May when nearly 100 Lions, their families and friends enjoyed a grand evening of fun and fellowship whilst a few even managed to win a few bob on the races! The proceeds raised from the event amounted to £1,324, some of which will be going to St Basil's with the remained to various Lions charities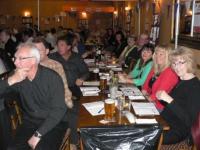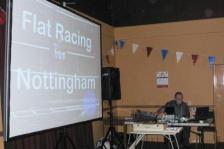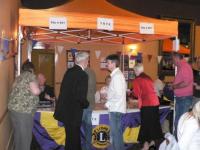 Katie's Garden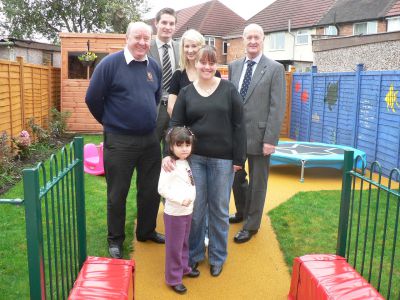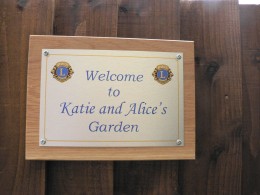 A Shirley youngster's dreams have come true after Shirley Lions responded to an appeal to transform her garden into a magical play area.
Five-year old Katie Chamley from Shakespeare Road in Shirley has a rare, incurable condition called tuberous sclerosis. At just four months old she was diagnosed with tumours on her brain, heart and kidneys. As a result, her mother, Anna, appealed to local people and businesses to transform her garden into a child-friendly area for her daughter to play in.
Shirley Lions duly responded to the appeal and contacted her parents to offer their assistance.
The project began with Lion Mike Cooke ( a retired architect ) drawing up some plans and once the family had accepted these the members of Shirley Lions under the guidance of Lion Andy Luckett got down to some seriously hard graft, ripping out an old garage and creating a seaside wonderland for her. The work also involved providing a ramped and safety padded access to the garden, providing "absorbafall" safety surfacing, replacing fencing and lawns, replanting borders and designing an ocean-style mural.
Andy said: " Katie's parents explained how she loves playing outside and kicking a ball or taking her dolls for a walk, but the garden wasn't suitable for her. With that in mind we designed a new garden for her which is free of obstructions and great fun for her and her little sister, Alice, to play in."
The make-over took more than 300 man-hours and Katie's mother expressed her gratitude: "Katie loves playing in her new garden - she really enjoys the seaside theme and it's marvellous to see the smile on her face when sh'e out there. The support of friends, family and the Lions has been wonderful," she said.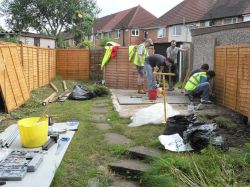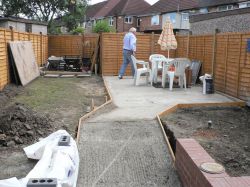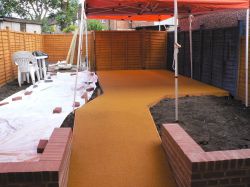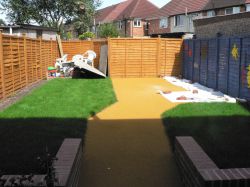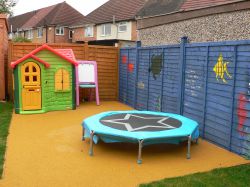 World Sight Day
It is estimated that 40 million people around the world are blind and the World Health Organisation has estimated that the number of blind people in the world could double in the next 25 years. To combat the leading causes of blindness and assist in preserving vision, Shirley Lions participated in World Sight Day on Saturday 16th October to heighten awareness and education about sight preservation and preventable blindness. On World Sight Day Shirley Lions worked locally with the R N I B and in unison with Lions Clubs around the world to educate millions of people on the importance of proper eye health care. To help publicise the day and the problems faced by those with a visual impairment when negotiating today's street furniture the Mayor of Solihull, Councillor Ian Courts and Solihull MP Lorely Burt both agreed to be blindfolded and with the help of a sighted guide go off on a circular walk. Lion Roger Starling from our club who is partially sighted himself and Paul Rice from the R N I B completed a quartet of walkers. The Mayor guided by Lion President Martin Conlon, Lorely guided by Lion Martin Wright, Lion Roger guided by Lion Andy Luckett and Paul guided by Lion Gillian Conlon set off from the Saracens Head public house in Shirley, through the shopping area to cross over the extremely busy main A34 and then return to the Pub to enjoy the company of everyone involved and share a well earned drink. Whilst the walkers were out on their journey others members of Shirley Lions manned the Sight Display put up at the pub and handed out sight related leaflets to the public.