Father Christmas Sleigh
Every evening during the run-up to Christmas we tour the streets of Shirley raising funds for worthwhile local causes as well as giving local children an early opportunity to see Santa. In addition at the weekends Father Christmas and his sleigh are present at the local retail outlets. All weekday evenings commence at 6.30 p.m. and finish around 8.30 p.m. Weekend hours are 9.00 a.m. to 5.00 p.m. on a Saturday and 10.00 a.m. to 4.00 p.m. or 11.00 a.m. to 5.00 p.m. depending on opening hours on a Sunday.
In the run up to Christmas 2017 Shirley Lions collected the magnificent sum of £6,611 from the sleigh collection and would like to thank all the residents of Shirley and Solihull Lodge who contributed so generously. Our thanks also go to Renault Shirley, Asda, Sainsburys, Tesco's, SoLO, Shirley Sea Cadets, Shirley Young Leaders in Service, St James PTA and Knowle & Dorridge Lions Club without whose support we would not have been able to raise this magnificent sum.
All the music on the sleigh is supported by PRS for music who provide a licence for the event music.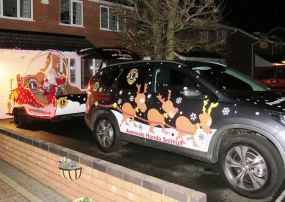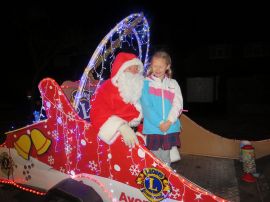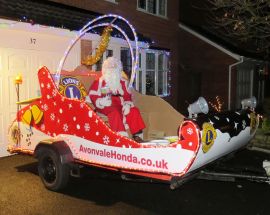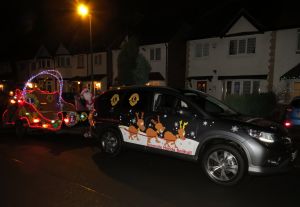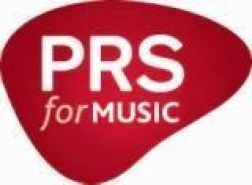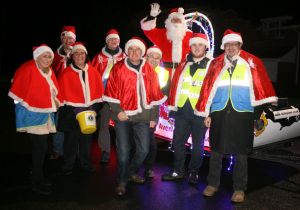 .