PROSTATE SCREENING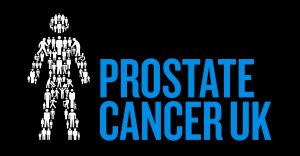 Did you know that one in eight men will get prostate cancer? Well, it can be cured if caught early enough.
SO DON'T PUT YOUR HEAD IN THE SAND – GET TESTED!
Whilst the test is not absolutely definitive it can provide an early warning of prostate cancer that is still at a curable stage but without displaying any symptoms..
Saturday 14th April saw us hold our first ever Prostate Awareness event. Blood tests were taken on 280 men to check their PSA (prostate specific antigen) and information on the disease was given by Mr David Baxter-Smith a retired consultant urologist and Mr Jim Burton who had experienced Prostate Cancer. Solihull Prostate Support were also present on behalf of Prostate UK. Unfortunately about 70 men had to be turned away as the event ran out of time and we apologise to those affected. Based on the success of this event, it looks like we will need to hold another.
For more information about prostate problems go to Prostate UK's website https://prostatecanceruk.org/prostate-information